Company profile
Company profile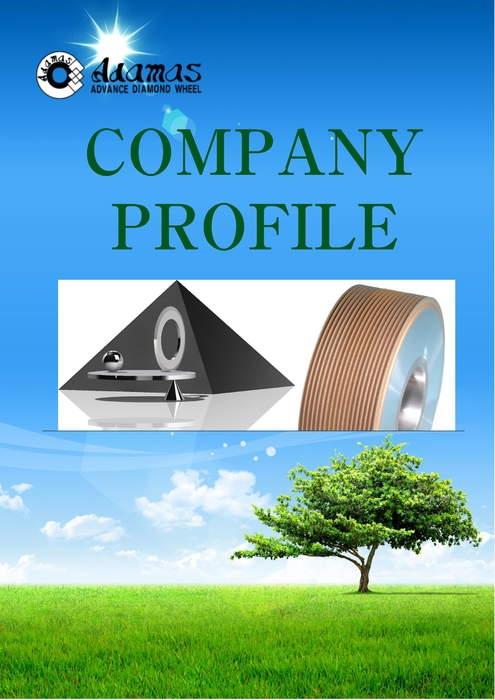 会社案内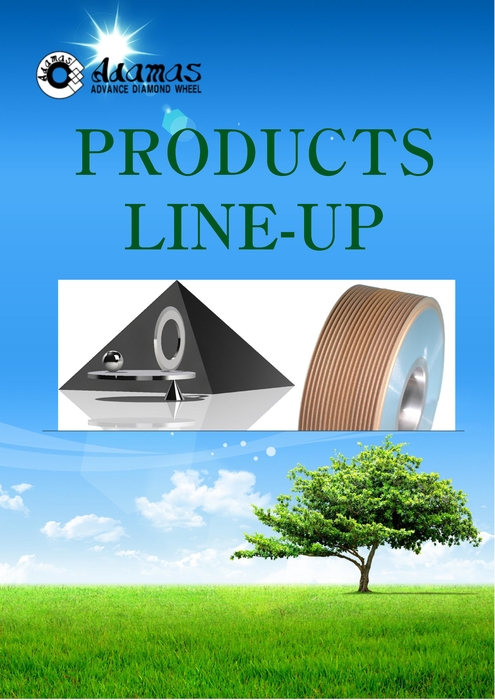 製品カタログ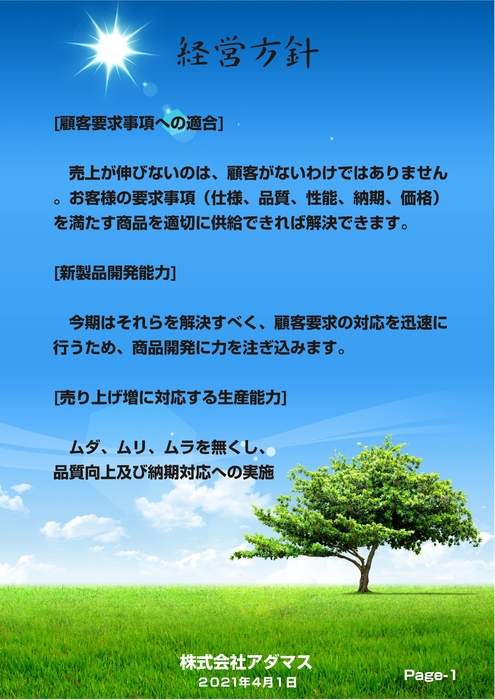 経営方針・環境方針
Management philosophy
All the employees empathize with a customer and plan improvement of the customer satisfaction and make our continuation more reliable and contribute to society.

In this way, we develop continuously and aim at becoming the company with the significance of existence.
Representative director Yoko Ito
Our feelings
1.The research and development system for the state-of-the-art!
   Always in a viewpoint, the thought of the visitor
   All the members are specialists
3.A patient tough, delicate product structure

!
   All the members to an individual an individual in the whole
The Ada trout aimed at the low cost since its formation high-quality short delivery date, and a visitor gave trust to me. I will try to be able to be satisfied with a visitor by being particular about a product of one one in future.
If it is Diamond whetstone, please consult about anything to us.
As well as a whetstone, I provide it until a processing process, and efficiency, the high quality of your production process contributes to becoming it.
Company profile
Company name

ADAMAS

The location

〒959-2477 1117-384, Shimokonakayama, Shibata-shi, Niigata

Phone number

0254-33-2211

FAX number

0254-33-3756

Representative

Representative director Yoko Ito

The establishment date

September 26, 1988

Capital

48,000,000

Duties contents

Production and sales of the industrial diamond whetstone

The number of employees

42

Banker

Fourth Hokuetsu Bank, Mitsubishi UFJ Bank

Main business partners

(1) KYOCERA Corporation
(2) Coors tech
(3) Shin-Etsu Chemical Co., Ltd.
(4) Western Digital
Company history
| | |
| --- | --- |
| September, 1988 | ADAMAS establishment |
| July, 2007 | The ISO9001 acquisition |
| June, 2016 | Branch establishment in Taiwan |
| July, 2017 | Factory establishment in Taiwan |
| April, 2021 | Taiwanese factory field independence corporation |
Lineup
A regular staff: 42 parts: Three officers (I include an auditor): Three people
The average age: 46 years old
Mean length of service: 17 years
The paid mean acquisition days: 6th
Traffic access
An address: 〒 959-2477 1117-384, Shimokonakayama, Shibata-shi, Niigata
Access: The person who comes by a train 
       Tokyo - Niigata Joetsu Shinkansen 124 minutes
       Niigata - Shibata JR Hakushin Line 36 minutes
       Shibata - Kanazuka JR Uetsu Main Line eight minutes
     The person who comes by car
       From Nihon-kai Tohoku Expressway Nakajo I.C 4.5km